Modern Dellwood Transformation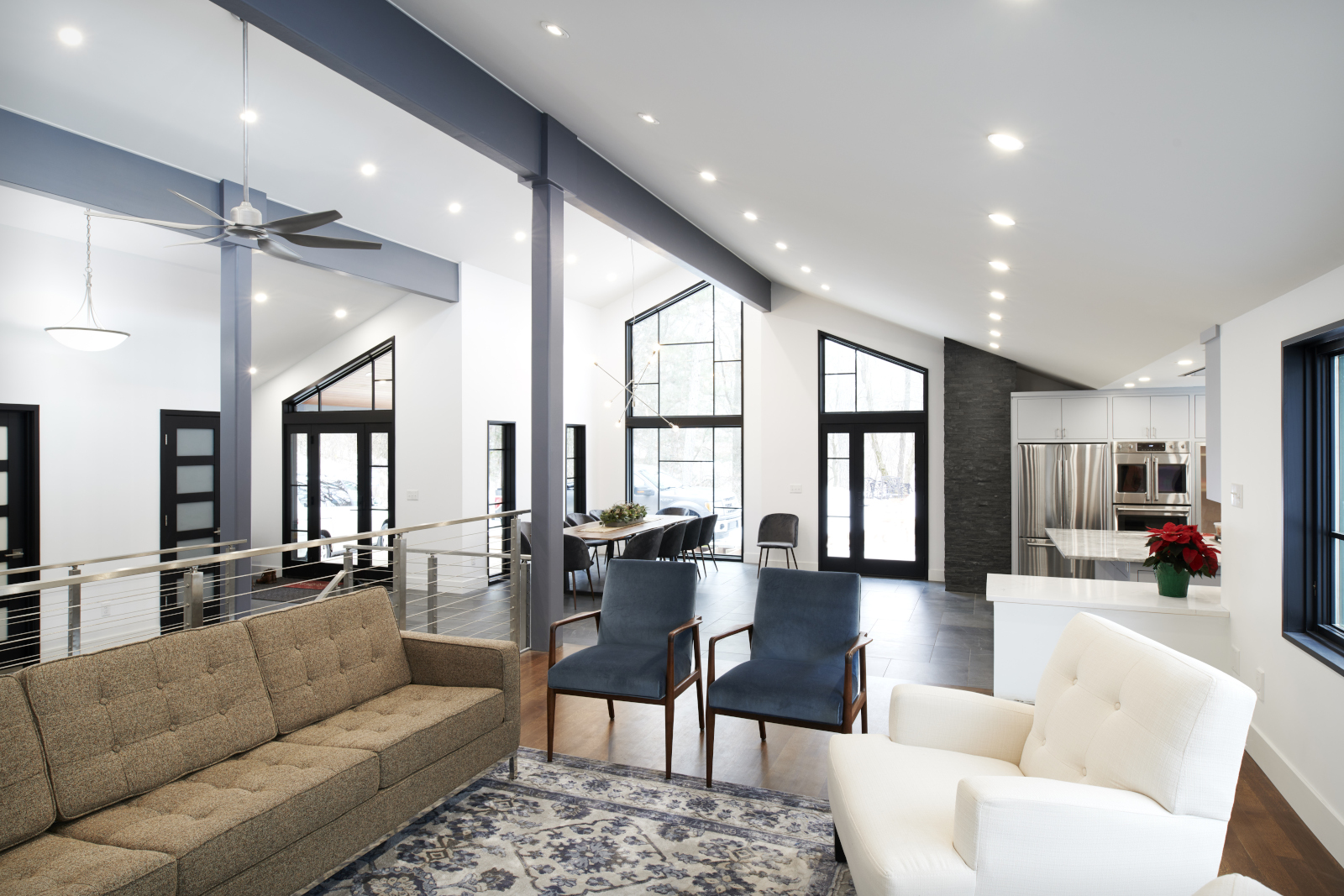 Hello and happy 2020! It turns out that 2019 was a busy year for construction but not for blogging. Rather than writing blogs I have been designing homes which means I have many projects under construction or almost completed! One of those project is the Modern Dellwood Transformation.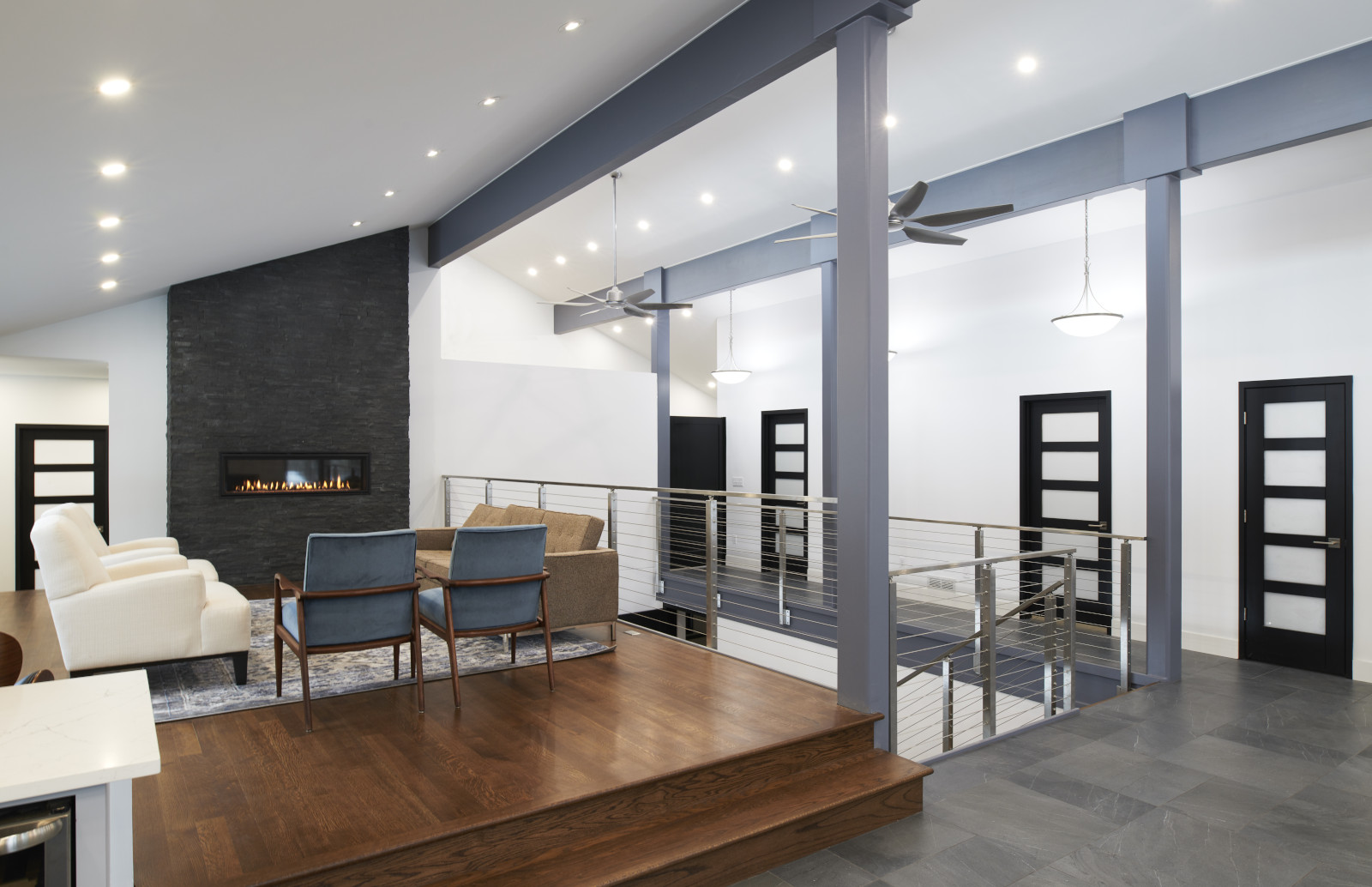 Nearing completion, this whole house transformation in Dellwood, was all about releasing the modern home trapped inside its 1980's builder prison. The home was purchased originally by this couple as a place to stay while visiting their adult children. Although the aesthetics of the original home were challenging and needed massive updating, they chose it anyway for its wooded lot, convenient location, great views, awesome pool, and atrium space. While it already had plenty of square footage it was laid out poorly and was chopped up by steps and half walls that obscured the atrium that was its most interesting feature. Located adjacent to the White Bear Yacht Club Golf Course the beautiful views of the 13th green were obscured by the lack of windows on the golf course side. Then on the exterior the strange hat like roof line on the clearstory made it difficult to anticipate the vaulted space inside and the large 2 space carport created a dark cave like feel upon your approach.
With the adjustment of rooflines and the addition of large horizontal windows, panoramic views to the golf course and the 13th green were opened through the wooded lot. Then by adding only 20 square feet, and extending the vaulted ceilings and rooflines to the front of the house, we were able to free the atrium from its 1980's shackles. We also created a large covered front porch to greet guests and added large areas of vertical trapezoidal windows for greater access to the abundant views and to bring in more natural light. The convoluted and inefficient main stair was removed to increase the dining space adjacent to the kitchen and then a new sculptural metal stair with wood slab treads was added to highlight the atrium space experience. Clean lines and simple details along, white walls, black window frames, grey structure and cabinets, with slate floors and cable railings transform this from a place for the owners to stay when visiting to a home for them to live in permanently. On the exterior the most dynamic change was created by bringing the shed roofs and vaulted ceilings to the front of the house. The large trapezoidal windows and random pattern simulated divided lites peak your interest as you approach and the combination of a standing seam metal roof, wood soffits & siding, vertical metal siding, navy blue siding panels, and metal & glass garage door complete the modern expression inside and out.